Phone Systems You'll Love
Not sure what VoIP is and want more info on how it works? Click here to see our VoIP F.A.Q. Section.
Price Is base on system size
VoIP Phone Sytems
Guaranteed Monthly Savings
Keep Your Same Number
Clear, upfront pricing
Tech support from REAL local people

Voicemail to email

Mobile Extensions

*Bottom of the page has complete feature list*
Eclipse VoIP Systems
Say goodbye to unreliable service, missed calls, and pushy salespeople – we'll meet you where you are at in order to curate a perfect plan for your company's specific needs. Enjoy industry-leading features that will give each call crisp clarity; choose what works best for you without paying an arm & leg for extra bells & whistles! Get ready: Your success starts now when choosing Eclipse as your VoIP provider.
We offer real support for your needs
Customizable to your businesses needs
Centralize Your Communication
Keep Your Number
No need to re-print your marketing materials, we make switching easy by letting you keep your same number.
Clear, Upfront Pricing
Eclipse Communications offers a simple, money-saving solution to upgrade your phone system! Say goodbye to hidden mystery fees – their transparent upfront pricing is an unbeatable way for you to save. Get the most out of your business communications with Eclipse's VoIP services today!
We Manage Your VoIP System
If you ever have questions or problems with your phone system, don't worry! Eclipse manages your system so there are no online portals you need to troubleshoot in, call us to start quickly getting your issue resolved!
How We Saved Client's Money
Make the switch to Eclipse VoIP and begin keeping more money in your pocket! Our clients see a great return on their investment, allowing you to maximize profits quickly.
Average Monthly % Savings
Organized communication drives more sales. Receive calls from potential customers and easily get them to the right sales staff with office-to-mobile extensions. Don't leave customers waiting, get our VoIP service so you can easily return calls and turn leads into customers. However your customers are reaching out to you, we can help you manage, organize and respond to them.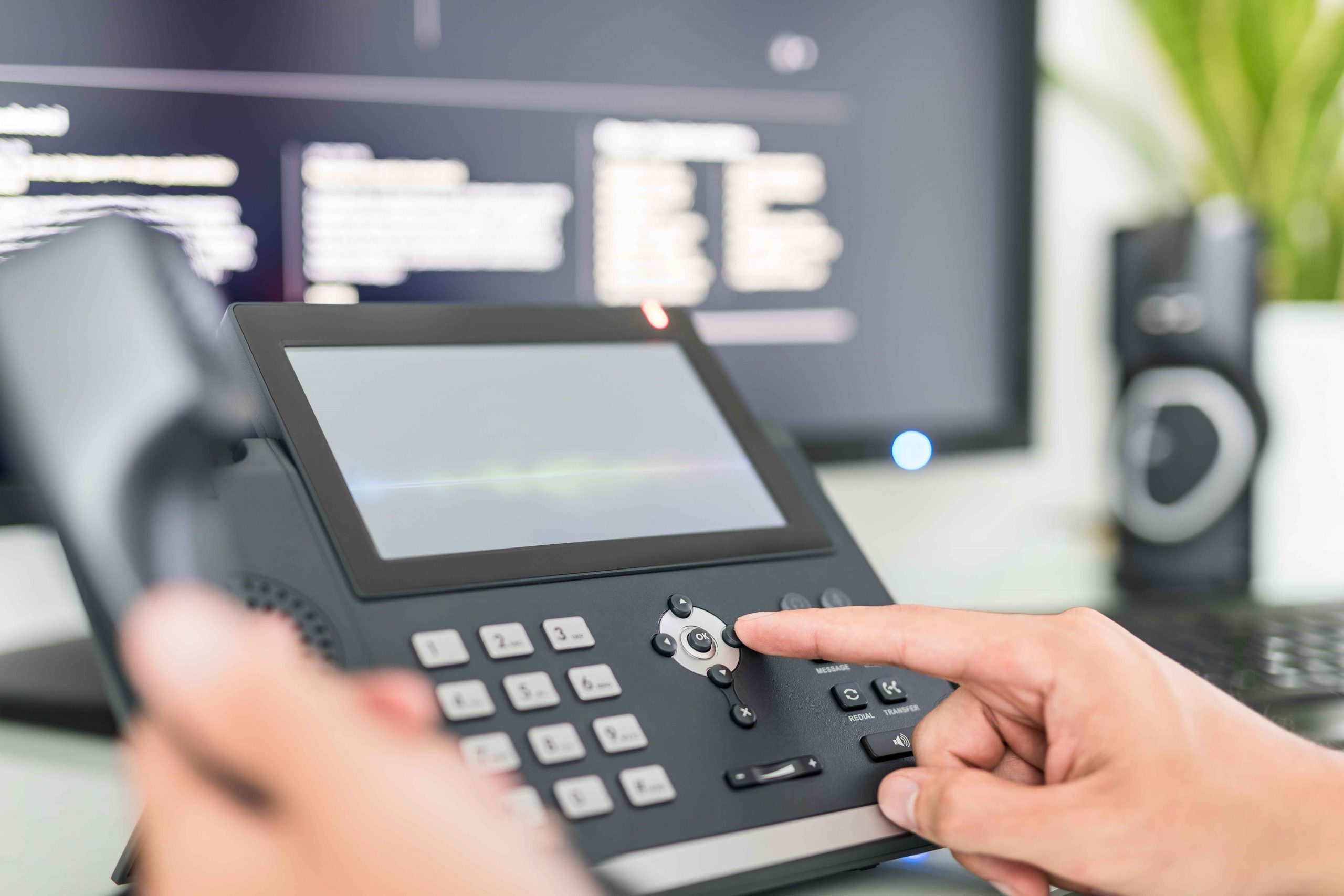 Need Help With Your System? Experience Real Customer Service
Tired of dealing with impersonal online portals and not-so-enjoyable customer service calls? Eclipse Communications is here to help! Our friendly, dedicated technicians are available whenever you need them. No more automated menus or bots – just real people who genuinely care about your success and satisfaction. Get the personal support that will make sure your VoIP system works for YOU when you switch to Eclipse today!
Additional Services & Features We Offer
Virtual Switchboard
Voicemail transcription
Webinars
Website chat
Video conferencing
Interactive virtual receptionist
One extension per agent
Presence status
Smartphone app
Ring Groups
Call Parking
Call ques
Call recording
Call transferring
Integrated SMS, Facebook & Inner Office Chat
Can I keep my number?
You can keep your number. Or you can get a new number. To do this, fill out the form with the information we need to make the change. This process is called 'porting'.
How does it work?
Your voice is sent over the internet instead of old-fashioned wires and systems.
If I lose internet will my phone service go down?
Yes, like if your phone company has a problem giving you regular phone service. All companies that send messages need networks to move information from one place to another.
How does 911 work?
911 service provided across a VOIP connection operates in the same fashion as 911 across a traditional line, it is important to note that internet service is required for 911 service to operate.
My current phone carrier keeps increasing costs, is Eclipse phone service the same?
Eclipse Communications is different from other companies. We make it easy to understand the taxes and charges you pay. You can look up your orders on the internet to compare them. We never hide fees in hard-to-understand places on your bill.
What else can I do with my Eclipse VOIP service?
You can get any kind of phone service you want. Do you need a second number? We can do that. Do you need an extension for your business? We can do that too! Would you like a number just for Florida? Yes, we have that option. Can you take calls to your landline phone number only on your cellphone? Yes, we can make that happen too! All of our services are different for each customer. Ask us what you need, and we will help make it happen.
Am I forced into a contract?
No, Eclipse Communications will not force you into an agreement. If you are unhappy with our service, or must make a decision for a different reason, you are not penalized or stuck in a contract.
Do I have to be an Eclipse internet service client to use Eclipse phone services?
Our services work with all other internet providers. However, satellite internet and jetpacks do not have enough quality or stability to use our VOIP phone calls.
I have cable, I want to switch to Eclipse for phone service but keep my cable internet/tv. Is this possible?
Yes, you can change your phone provider. You do not need to change your internet or TV service. It is against the law for a phone company to stop you from changing providers or to not let you keep your phone number.
I am not sure where to start or I have more questions, can Eclipse guide me?
Most certainly, please give us a call, we would be delighted to advise you on your questions and needs.
Is it too good to be true?
We are passionate about helping companies and their growth through cutting-edge IT services tailored to each business that can save them money. Empowering businesses with the best technology is our mission, delivered confidently by an experienced team – it's a promise we keep! Our no-contract policy makes it very easy to see for yourself.