Superior IT Services – Custom Managed Service Provider 
Your company is different from others, so you shouldn't be treated like them. Some companies are growing and changing their IT infrastructure while others are supporting their current infrastructure until a forecasted milestone is reached. We know that all companies have unique needs, so we provide Managed Services platforms that are designed to fit your company the best. We do this by talking to you, learning about your company's operations, and advising you on what services we think will help your business reach its objectives.
You might not need all of the services we offer. Or maybe you want to try some of our services before using them all. We offer a base foundation of services that can be added to or bundled together to meet your needs.
We will come to your company for free and talk to you about what you need. We will do this for as long as you want us to. This is so we can learn more about your company and make sure we are providing the right services for you. You can reach us by phone or by using the web form on our website.
Engaging & Advising
We offer cost-effective solutions that work
for both you and your company.
Customized Managed Services
Scalable
As your business matures and evolves, our Managed Services can offer the solutions you need to stay ahead of the curve. Let us review with you how far your company has come and take a customized approach towards setting up an IT plan that meets all your requirements- now and prepare for the future.
Completely Customizable
As a business, no matter the size of your enterprise, our measure for success lies in hitting all your needs while ensuring cost-efficiency and innovation. We understand that each client requires different services which is why we have tailored packages to fit any situation—no one size fits all solution!
Informed Decision Making
When it comes to making decisions that will power your business, knowledge is key. That's why we strive to provide our clients with an overview of their operational environment – so you keep moving towards success! Our Managed Services are designed  to implement solutions and equip you with the insights needed for informed decision-making.
Security
Our success relies on yours. That's why we strive to deliver tailored, reliable support that fits your technology and budget needs – so you can reach the heights of accomplishment more easily!
We offer a selection of components to ensure you receive the highest value possible for your investment.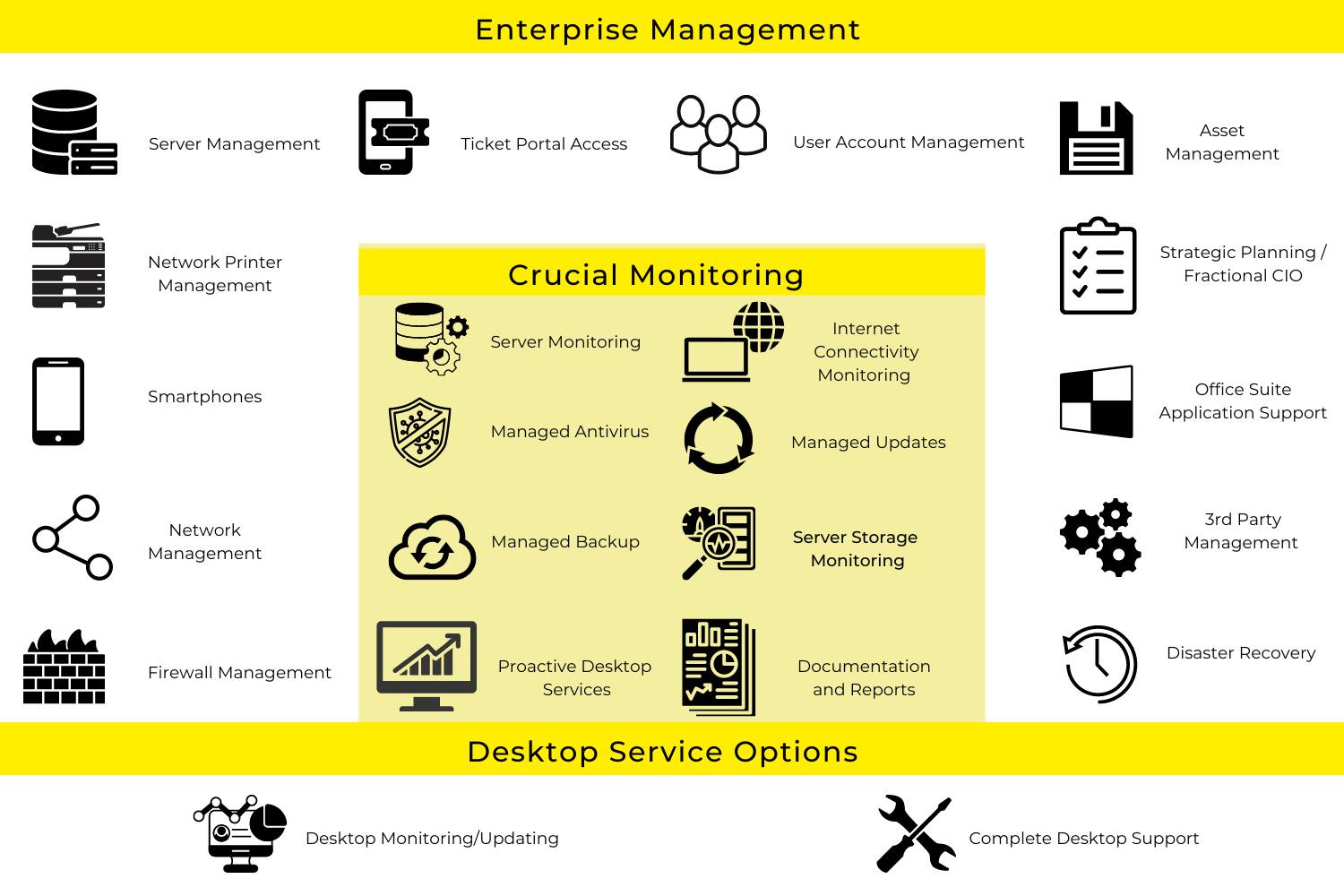 Address
2532 Benzie Hwy, Benzonia 49616
Contact Us
Take the first step to getting better IT services for your company. We are more than happy to answer any questions you have and work with you through every step of the process.